Model Making Supplies Ilfracombe
Here at Shirmart Craft, we supply all the essential model making supplies in Ilfracombe for building your very own aeroplane, ship, tank and train models. Whether for a gift or personal project, our components and fittings help you build them and get them moving. Just a few model making supplies we offer include ADD model making glue, paintbrushes, tool kits for models and Humbrol paints. All of our model making products are high in quality and affordably priced, so you get great value for money. Get in touch with our friendly team today to make an enquiry or if you need any additional information.
Kits we supply include but are not limited to:
We supply a wide range of model aeroplane kits, including all the components required to build your very own aeroplane replica. With our kits, you can build plane models in a range of colours, in various sizes and in both traditional and modern styles. Whether you are a plane enthusiast or you would simply like to try something new, you can nurture your creativity with this engaging craft project. No matter your skill level, we will have something for you.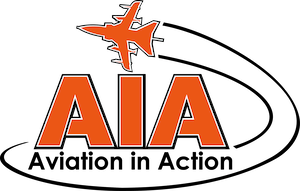 If you are an aviation enthusiast and enjoy watching planes as well as making them, you will enjoy visiting our store where we live stream aviation events. Aviation in Action streams events from several areas including military airbases and civil airports in the UK and overseas.
Competitive Prices On Model Making Kits
We offer competitive prices on model making kits, which are sourced from reputable suppliers. Every component is produced from top quality materials so your models will last for a significant period of time. Our models will also add an attractive display piece and some additional character to your home. Get in touch today to learn more about our products and prices.
Call Shirmart Craft if you need model making supplies in Ilfracombe or a surrounding area. We serve customers based locally and in the nearby areas including Braunton, Barnstaple and Bideford.